Meet Our Equine Veterinary Team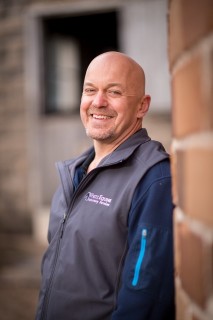 Paul Weitz, DVM
Paul grew up in Salisbury, Vermont on a family farm with one of every kind of animal. He attended Whittier College in California for his undergraduate degree and then went to Tufts Veterinary School in Boston, MA for his DVM. Following vet school, he completed an internship at Alamo Pintado Equine Hospital in Santa Barbara California. In Paul's early career, he worked for equine practices in Australia, New Jersey, New York and Saudi Arabia. He started the practice in Minnesota on June 26, 2002 and has been working to help horses and their owners since. He currently resides in Northfield with his wife Stacie and sons, McCoy and identical twins Luken & Quinn.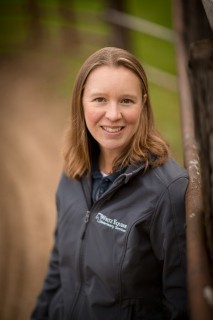 Melissa Johnson, DVM
Melissa joined the practice in October 2007 after graduating from the University of Minnesota College of Veterinary Medicine in May 2007. She spent her first months as a veterinarian working at Prairie Meadows Racetrack in Altoona, IA. Although she loves Minnesota, she attended Iowa State University for her undergraduate degree and will forever be a Big 12 fan (sorry Gophers)! In her free time, Dr. Melissa enjoys hiking, camping and exploring with her daughter Lillian and dog Alex.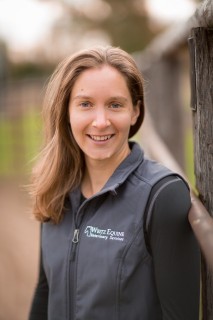 Eva Reinicke, DVM
Eva grew up on a small farm in central New York State where her family raised Haflinger horses, sheep, goats, some beef cattle and a menagerie of poultry. She graduated from the University of Minnesota in 2016. She spent a year working as a mixed animal practitioner in rural Southwest Wisconsin. Eva enjoys outdoor activities including XC skiing, biking and backpacking. She shares her outdoor enthusiasm with a 1 year old border collie named Taiga and a mischievous cat named Leo.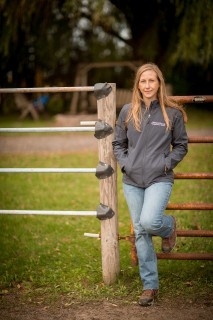 Mary Huerter, DVM
Mary grew up on a small acreage in a valley west of Dubuque, Iowa. After years of begging, her parents found her a free pony and expanded their dog run to accommodate her larger size. She later acquired a thoroughbred and competed him in Eventing for many years before his retirement in 2003. In 2004, Mary graduated from college with a degree in English. She worked in journalism and archaeology for a number of years before returning to veterinary school to work with horses once again. Mary graduated from Iowa State University College of Veterinary Medicine in 2016. She then completed a year-long equine veterinary internship at Anoka Equine Veterinary Services in Anoka, Minn. Following her internship, she worked for a small ambulatory practice near Chicago, but jumped at the chance to return to a smaller community in Minnesota in 2018. In her spare time, Mary enjoys riding her horse, Scooter, hiking with her dog, Bridget, and her boyfriend, Craig, exploring breweries, camping, backpacking, cycling, reading, and flintknapping.
Dr. Chandra Dahlke, Veterinary Intern
Weitz Equine has accepted our first veterinary intern. Please help us welcome Dr. Chandra Dahlke!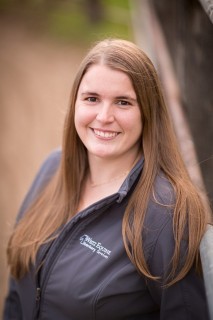 Diana Cemensky, Vet Technician
Diana was born and raised in New Prague, MN. She graduated in 2013 with an Associates of Applied Science degree in Veterinary Technology from the Minnesota School of Business- Shakopee. After graduating, Diana worked at a local breeding farm for two years. In addition to spending time on her family's farm, Diana enjoys riding her horse, spending time with friends, and being outdoors.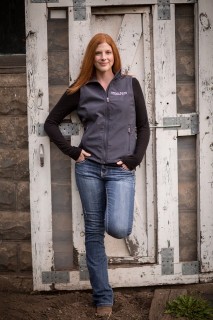 Jessica Kuehl , Veterinary Technician
Jessica grew up in Saint Paul Park, MN. She graduated from the University of WI-River Falls in 2014 with a bachelor's degree in equine animal science. She then went on to graduate with her associates degree in Applied Science in Veterinary Technology from Argosy University in 2016. She likes to spend most of her free time with her 3 horses. She also enjoys being outdoors, reading, and spending time with close friends.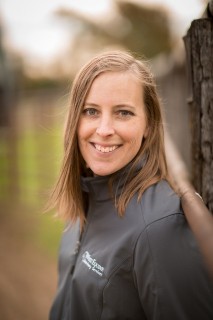 Hilary Leuer, Office and Vet Assistant
Hilary grew up in Mankato, MN. She graduated in 2008 from the University of Wisconsin – River Falls with a bachelor's degree in Animal Science. After graduating she worked in the breeding barn at Cedar Ridge Arabians and then Greymoor Farm Arabians. Hilary and her husband, Bob, have 3 cats and a horse. In her spare time, Hilary enjoys gardening and everything agriculture related.