Meet Our Equine Veterinary Team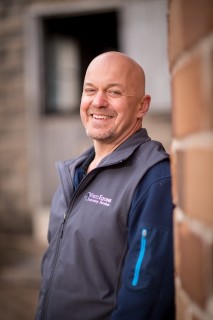 Paul Weitz, DVM
Paul grew up in Salisbury, Vermont on a family farm with one of every kind of animal. He attended Whittier College in California for his undergraduate degree and then went to Tufts Veterinary School in Boston, MA for his DVM. Following vet school, he completed an internship at Alamo Pintado Equine Hospital in Santa Barbara California. In Paul's early career, he worked for equine practices in Australia, New Jersey, New York and Saudi Arabia. He started the practice in Minnesota on June 26, 2002 and has been working to help horses and their owners since. He currently resides in Northfield with his wife Stacie and sons, McCoy and identical twins Luken & Quinn.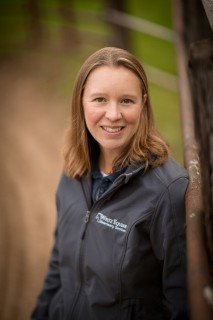 Melissa Johnson, DVM
Melissa joined the practice in October 2007 after graduating from the University of Minnesota College of Veterinary Medicine in May 2007. She spent her first months as a veterinarian working at Prairie Meadows Racetrack in Altoona, IA. Although she loves Minnesota, she attended Iowa State University for her undergraduate degree and will forever be a Big 12 fan (sorry Gophers)! In her free time, Dr. Melissa enjoys hiking, camping and exploring with her daughter Lillian and dog Alex.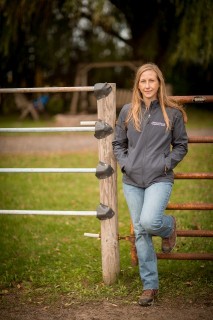 Mary Huerter, DVM
Mary grew up on a small acreage in a valley west of Dubuque, Iowa. After years of begging, her parents found her a free pony and expanded their dog run to accommodate her larger size. She later acquired a thoroughbred and competed him in Eventing for many years before his retirement in 2003. In 2004, Mary graduated from college with a degree in English. She worked in journalism and archaeology for a number of years before returning to veterinary school to work with horses once again. Mary graduated from Iowa State University College of Veterinary Medicine in 2016. She then completed a year-long equine veterinary internship at Anoka Equine Veterinary Services in Anoka, Minn. Following her internship, she worked for a small ambulatory practice near Chicago, but jumped at the chance to return to a smaller community in Minnesota in 2018. In her spare time, Mary enjoys riding her horse, Scooter, hiking with her dog, Bridget, and her boyfriend, Craig, exploring breweries, camping, backpacking, cycling, reading, and flintknapping.
Ceara Suther, DVM
Ceara grew up just outside of Rochester, Minnesota on a small acreage with cats, dogs and chickens. She went to University of Minnesota as an undergraduate, then went onto the University of Glasgow in Scotland where she received her veterinary degree. She spent her first few years after graduation at Midwest Equine, a practice associated with the University of Illinois. In her free time, Ceara spends time with her cats Lewis and Harris, and dog, Oban, also enjoys whisky tasting, reading, and baking.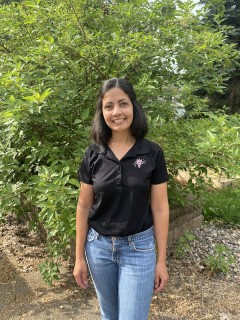 Mik Chari, DVM
Mik, born in Ohio, grew up surrounded by Saint Bernard dogs, cats and horses. Moving to the southeast states, she spent time in north Georgia, graduating Kennesaw State University and North Carolina State University College of Veterinary Medicine. Prior to pursuing veterinary medicine, Mik was part-owner of a music school, Music by Tritone, teaching and performing violin, viola and bass while singing professionally. Mik's equestrian interests began early and by the age of three she was on horseback. She rode hunter/jumper followed by dressage and loved horse-riding second only to the horses themselves. Presently, Mik also enjoys running, hiking, archery with her husband Dante, time with family and chilling with her chubby cat, Pancho.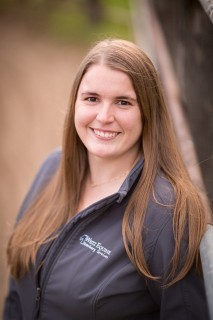 Diana Cemensky, Vet Technician
Diana was born and raised in New Prague, MN. She graduated in 2013 with an Associates of Applied Science degree in Veterinary Technology from the Minnesota School of Business- Shakopee. After graduating, Diana worked at a local breeding farm for two years. In addition to spending time on her family's farm, Diana enjoys riding her horse, spending time with friends, and being outdoors.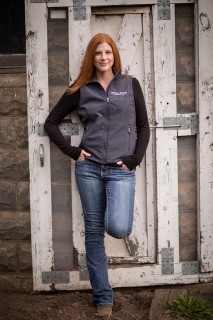 Jessica Kuehl , Veterinary Technician
Jessica grew up in Saint Paul Park, MN. She graduated from the University of WI-River Falls in 2014 with a bachelor's degree in equine animal science. She then went on to graduate with her associates degree in Applied Science in Veterinary Technology from Argosy University in 2016. She likes to spend most of her free time with her 3 horses. She also enjoys being outdoors, reading, and spending time with close friends.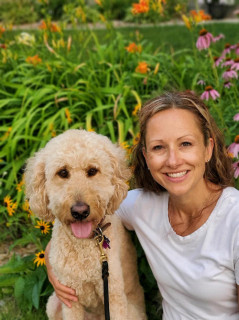 Jill, Office Staff
Jill grew up in Lakeville, MN. She completed Cosmetology school and worked several years as a cosmetologist . Recently she worked for a local builder handling office administration duties.

Jill has 2 girls that are active in swimming and softball. She enjoy's riding her horse, Hiking with family, and gardening.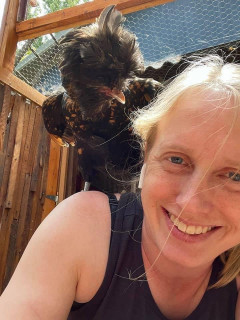 Katie, Office Manager
Katie grew up in Wisconsin. She graduated from Argosy University with her Associate in Applied Science degree in Veterinary Science in 2007 and worked as a small animal CVT until 2021. Katie lives with her partner, Justin, their two sons, two dogs, three cats, and five Polish chickens. She enjoys home projects and spending time outside with her family and pets.