Our Blog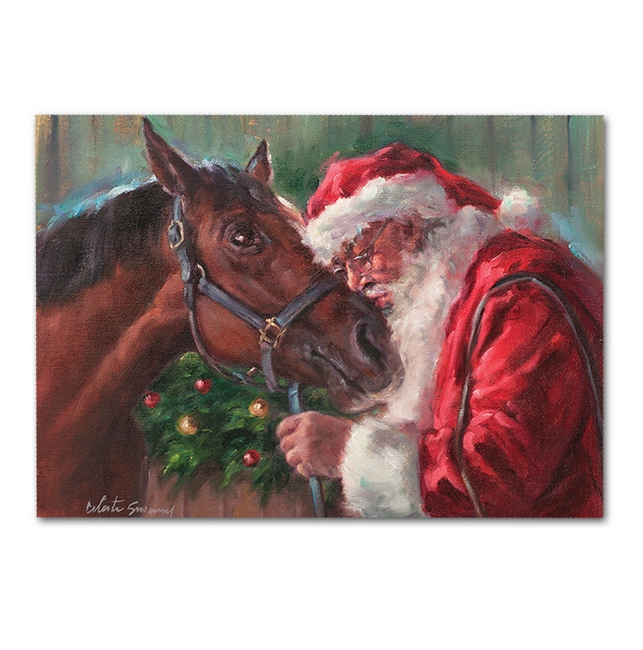 2018-12-06
It's the holiday time of year. That gets us all thinking about what we are thankful for and what we'd like to get for Christmas. At Weitz Equine we are so thankful for our amazing clients and patients. You and the way you care for your horses, help us love coming to work everyday (even when the weather is cold and snowy). Thank you for being the best horses and horse owners around.
In the spirit of the season, here is an equine veterinarian's Christmas Wish List:
Dear Santa,
We've been pretty good this year. Tried our hardest to be on time to all our appointments and to help each and every horse we visit. If you agree, please may we make the following requests for Christmas……
A Mild Winter: Driving on black ice and thru blizzard conditions can give any horse vet a few extra gray hairs. Please can we have some nice mild weather this year? A few inches of snow are great but lets avoid the snow that buries that barn and the temperatures that freeze your toes off.
Warm socks: I know every kid loathes receiving socks for Christmas but for folks who work outside all winter cozy socks are much appreciated.
Health: Of course we want all our horse patients to be healthy….but this request for health is actually for our staff and doctors. Trying to work in cold weather with a runny nose is no fun. The snot tends to freeze to your face! Yuck!
Working Equipment: As doctors we make use of a lot of tools of the trade to help us diagnose what ails our patients. It would sure be great if the xray equipment, ultrasounds, blood machines, and vet trucks can keep on trucking all through the harsh winter weather.
A QUIET EMERGENCY PAGER: Finally, I think every vet's greatest Christmas wish is that there are NO emergencies over the holidays. May all the horse's stay snug in their stalls avoiding all fences that might cause lacerations. **Side note: We all know horses will be horses…..If you need us for a horse emergency, PLEASE don't hesitate to call us for help!**
We don't think this is too much to ask Santa! Thank you and Merry Christmas!